As you all know, I'm an aspiring amateur RPS athlete. My stage name is "One-Armed Bandit" or "No Happy Endings", haven't decided yet. Anyways, to my delight, my neighbor Craig tipped me off to a show on tonight that I (and you) must watch:

At 10pm (9 Central; you losers), A&E will air the "Rock Paper Scissors Championship". Oh yeah, this is serious, $50,000 goes to the winner. If you do nothing else today, you must hit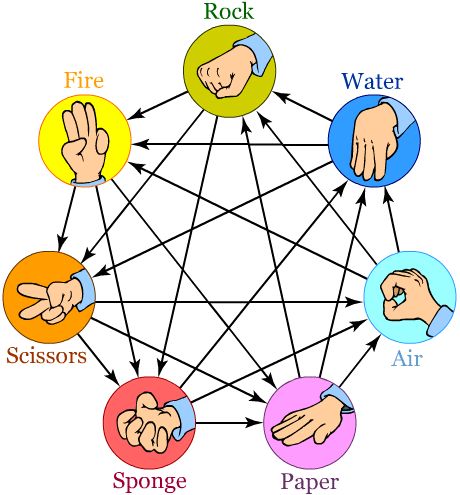 that link and watch the video. Serious, serious competition here people. Paramedics are on standby.

I hear your mockery. You think normal RPS is too easy? Think you're better than us mortals? Fine, try RPS 7. It's rock, paper, scissors, fire, water, air and sponge.

Oh yeah, I've been practicing. You throw out Water and I'd be like, "Sponge biyatch!" Booya!




What? Still too easy for you? Fine,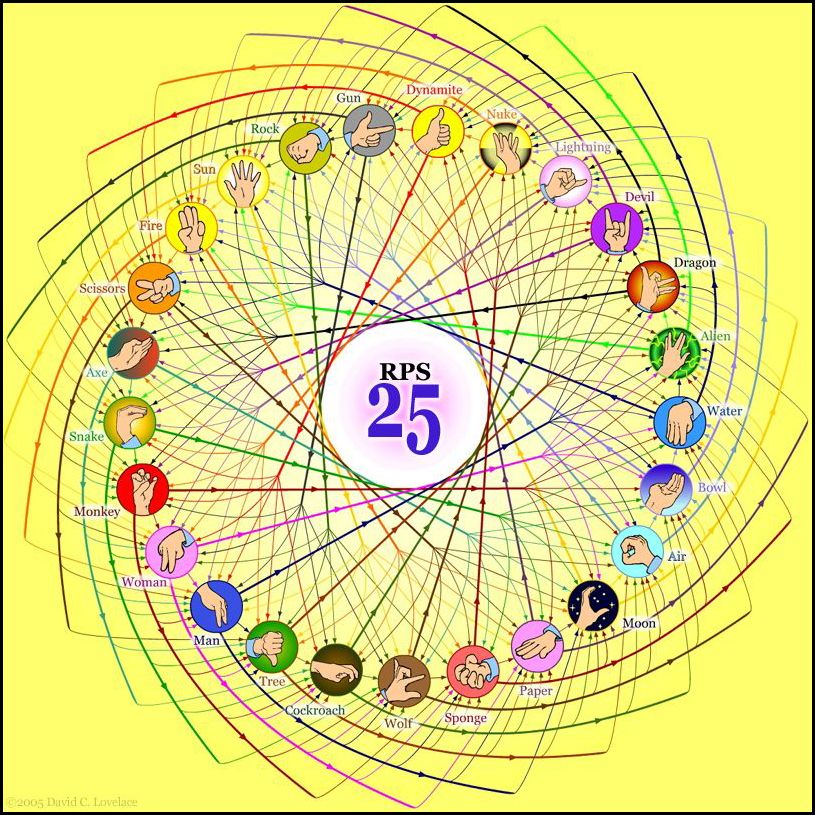 why then, let's take it to another level! Try RPS 25! So you throw out Woman, that's all good cuz "Monkey throws poop at woman" my bro'tha and I win again!